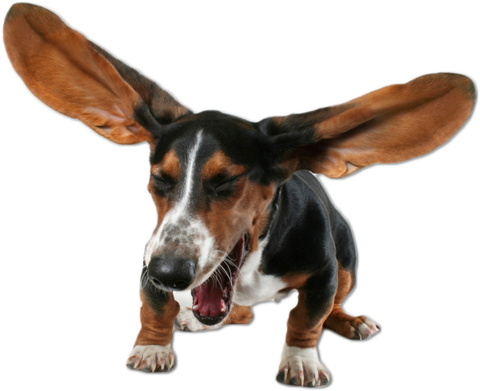 Famous Ear Infection & Cleaner helps keep ears clean and healthy.  Ear troubles are one of the most common reasons we have to take our dogs to the vet.  Most ear problems can be avoided by keeping them clean with a bit of natural herbal care.  Older dogs commonly develop ear troubles as a result of wax build-up inside the ear canal, which can become a breeding ground for bacteria and yeast.  If your dog has ear odor, shakes their head a lot, or scratches at their ears, it could be time for some ear care. 
Famous Ear Cleaner uses the natural healing powers of essential oils and Colloidal Silver.  This formula can be used on a daily basis for cleaning, designed to dissolve ear wax, remove foreign debris, and protect the ears from microbes that may enter or linger in dog's ears after swimming.  This spray is great for dropped ears and dogs that spend a lot of time outside. 
Directions:  Spray a few sprays into ears and wipe with a cloth or cotton pad every day.  If your dog has an odor or acts like their ears are bothering them, spray 3 sprays inside the ear 3 times a day for 7-10 days.  If it doesn't seem to alleviate them, take your dog to the vet.
Active Ingredients:  Colloidal Silver, Tea Tree, Lavender
100% Organic & All Natural
Related Products
---