News
Otitis externa is inflammation of the outer ear canal. What is the cause?There are many primary causes of otitis externa including :* Allergies* Atopy - one of the commonest causes of otitis externa* Food hypersensitivity (80% of affected cats and dogs reported to have otitis) * Contact hypersensitivity* Autoimmune disorders* Pemphigus foliaceous* Diseases of glands in the skin* Hyperplasia of glands reported in Cocker Spaniels* Foreign objects in the ear canal* Grass awns* Excessive hair* Sand, soil, water* Fungi* Dermatophytes * Generalised diseases of keratinisation* Primary idiopathic seborrhoea* Hormonal disorders - hypothyroidism, sex hormone imbalances* Parasites* Ear mites (eg otodectes...
---
The following are congenital diseases that cause immunodeficiency : Canine Leucocyte Adhesion Deficiency / Canine Granulocytopathy SyndromeCanine granulocytopathy syndrome (now called canine leucocyte adehesion deficiency) has been reported to be an inherited autosomal recessive trait in Irish Setters and the condition has been reviewed recently in a report (Trowald-Wigh G. et al Journal of Small Animal Practice (2000) Vol41 p211-217). With this disorder neutrophils have impaired phagocytosis and have impaired ability to kill bacteria due to lack of adhesion proteins (integrins CD11b/CD18, b2-integrins). Deficiency of these proteins prevents leucocytes from leaving blood vessels - so poor numbers are found in tissues...
---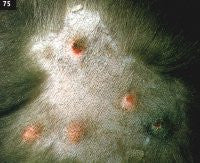 Panniculitis is inflammation of fat under the skin. It results in small inflamed nodules appearing on the surface of the skin. What is the Cause? There are many possible causes including :*  Post-injection *  Trauma*  Local impairment of blood supply (ischaemia)*  Immune disorders*  Bacterial or fungal infections - may be secondary invaders*  Idiopathic - sterile panniculitis What Breeds does it commonly affect? Dachshunds are more often affected than other breeds. Sterile pedal panniculitis is reported to occur in German Shepherd Dogs. There is no age or sex predisposition.What are the signs? Reddened (erythematous), firm, painful nodules in the skin. Usually...
---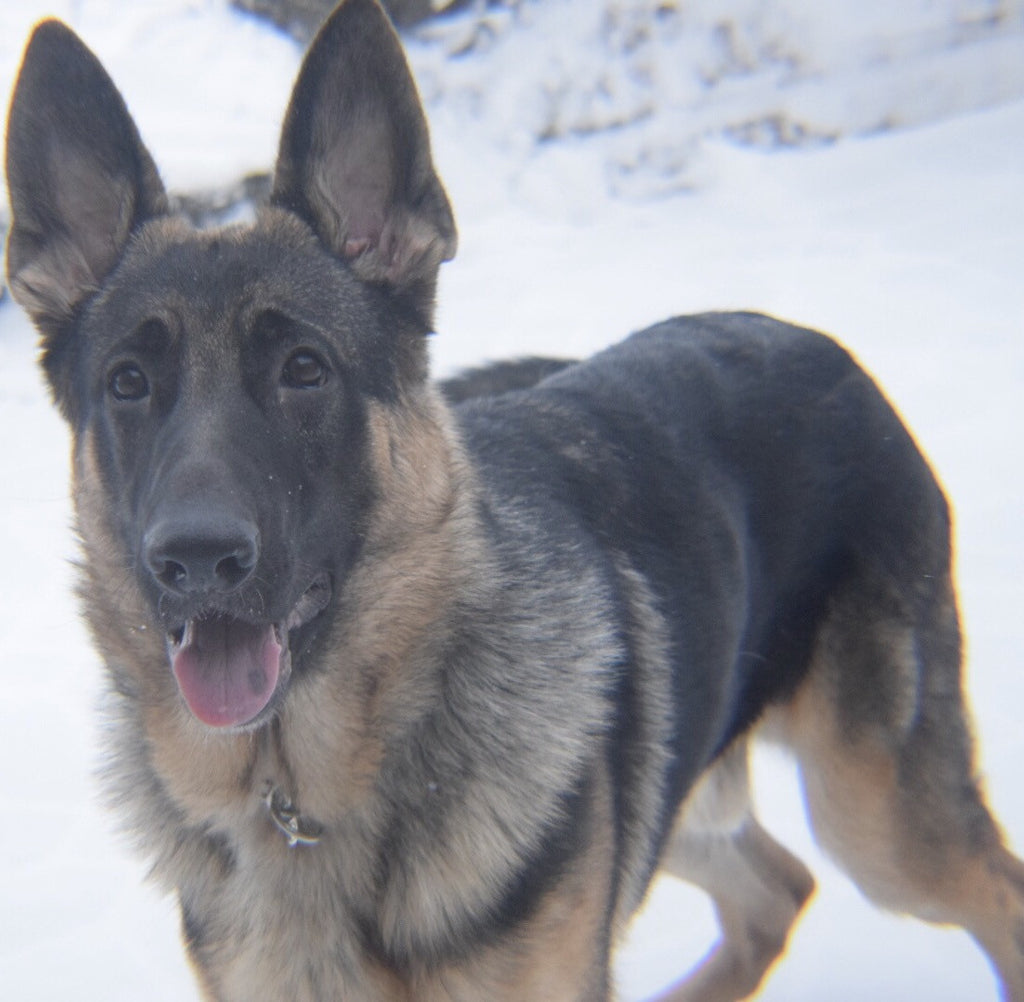 Aspergillus fumigatus is a fungus infection which is often seen affecting the nasal cavity of long-nosed dogs. It is an unpleasant infection to have because it causes discomfort and sneezing, it can cause significant damage to the lining and bony structures within the nasal cavity, and it can be a very difficult condition to treat.The signs associated with aspergillus infection in the nose are :*  Blood or blood-stained pus discharging from the nostril (usually only one-side of the nose is affected)*  Ulcers around the rim of the nose*  Pain*  Sneezing What Causes it? The cause of the infection is not known in...
---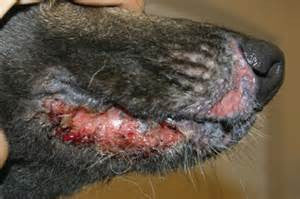 Systemic lupus erythematosus commonly known as SLE is a rare autoimmune mediated disease which is seen in dogs.  SLE has a variety of signs of most often cases are presented because of lameness or skin disorders.   What is the Cause?  The primary cause of SLE is unknown in dogs and humans, although several factors have been suggested.  Here are some of the factors: Genetic inheritance  Exposure to environmental factors like ultraviolet light, which definitely induces a photosensitivity reaction in affected animals Exposure to viral infections Endocrine factors  Drug administration like anticonvulsants, contraceptives, hydralazine, isoniazid, penicillamine, procainamide and vaccinations  Suppressor...