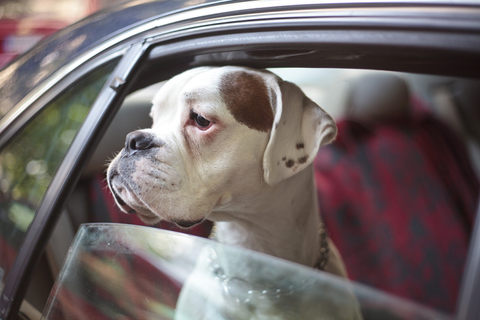 Famous Car Sickness helps dogs who get sick in the car.  The two active ingredients give natural motion sickness relief. 
Peppermint oil helps soothe digestion which may help alleviate nausea that some dogs experience when riding in the car.
Lavender oil aids in relaxation and can assist the body when adapting to stress.  The car can be confusing and stressful for some dogs. 
Directions:  Mist dog with three sprays 15 minutes before a car ride. 
Active Ingredients:  Colloidal Silver, Coconut oil, Peppermint, Lavender 
100% Organic & All Natural