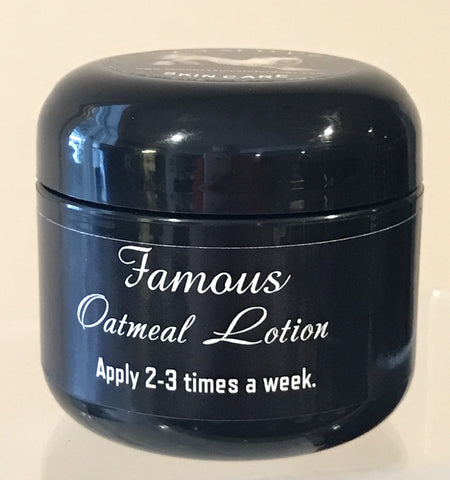 Famous Oatmeal Lotion uses several moisture boosters that help soothe itchy, dry, sensitive skin.  This Oatmeal lotion is packed with gentle oils for the most sensitive of skin.  
Directions: Apply small amount to skin.  Reapply to dry, rough or chapped skin. 
*Sometimes dry skin can also be a indicator for yeast. If this product isn't working for your dog please contact me via Facebook by searching famous skin care for dogs or emailing me at famouscresteds@icloud.com. I will help you get your dogs skin figured out!