News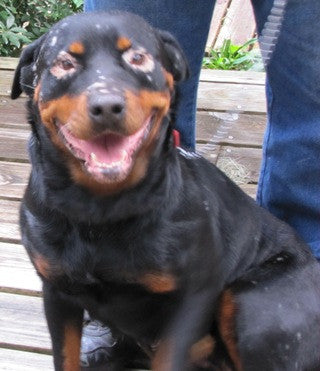 Vitiligo is a condition where black pigment is lost from the dogs hair or skin resulting in white patches of hair or areas of pink skin where it was previously black.  It is thought to be an immune disorder where the animal produces antibodies against cells called melanocytes that product the black pigment called melanin and is a common issue.  Depigmentation of the nose which is also considered to be a form of vitiligo.   Antibiodies to melanocytes have been found in affected dogs and they have not been found in normal dogs.   Some of the breeds that are...
---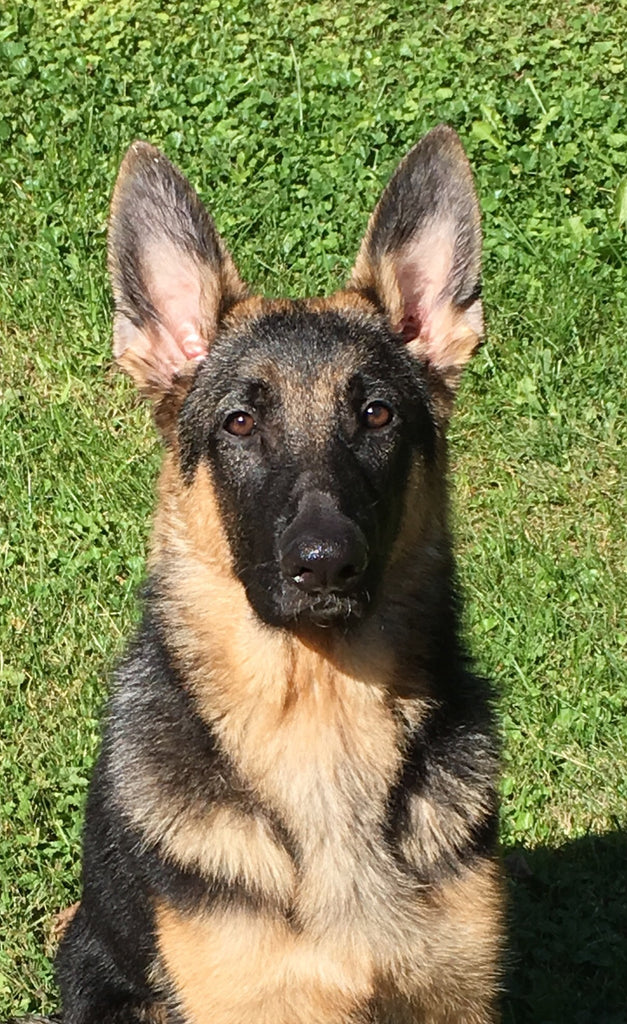 What is Ana Furcinculosis?  Anal Furcinculosis (perianal fistulas) are deep unsightly sinuses that track through the skin, sometimes with flat open areas of ulceration.  This can be a debilitating disease.  These ulceration are usually confined to the skin around the anus, but in severe cases they can spread down the hindlegs and to the flanks.  Technically they are NOT fistulas because they course only within the skin and do not open into another organ.  Even though they are near the anal sacs the sinuses do not connect with them, nor do they connect with the rectum or colon.   What...
---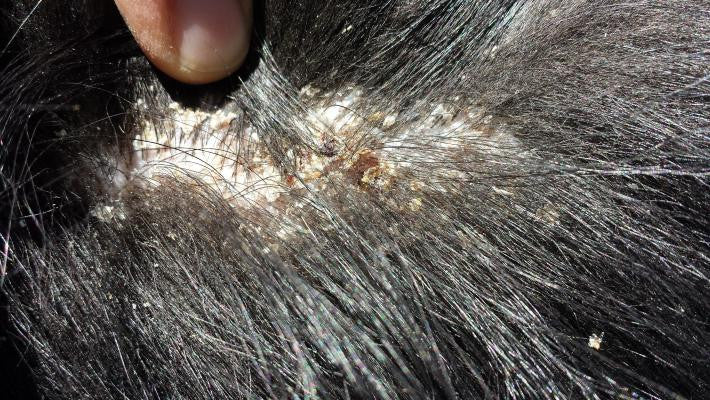 Seborrhoea is a chronic skin disease that is characterized by excessive scale production and greasiness.    What causes Seborrhoea? The cause is unknown, but affected dogs have accelerated basal cell turnover (keratinocytes).  What breeds commonly suffer from Seborrhoea? Idiopathic Seborrhoea occurs in two types  Primary Seborrhoea is an inherited disorder and is seen in several breeds of dogs including: Basset Hounds Cocker Spaniels Dachshunds Doberman Pinschers  German Shepherd Dogs Irish Setters Labrador Retrievers  Poodles Shar Peis Springer Spaniels  West Highland Terriers      2.  Secondary Seborrhoea occurs secondary to almost any other skin disease and can occur in any dog....
---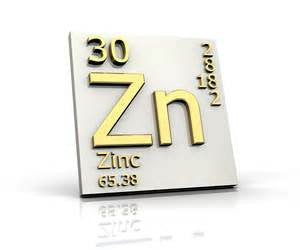 What is Zinc important for skin?  Zinc is a mineral that is very important to your dogs diet.  It in involved with many biochemical pathways which plays an important role in the maintenance of healthy skin.  Zinc is an important component of several metalloenzymes in the body.   Zinc deficiency leads these clinical signs: Thinning of hair coat or alopecia due to hair loss Slow hair growth Dullness of hair coat dermatitis Increased scurf formation  appearance of coat is rough, staring and unkempt  Ulceration of the skin Thick crusty parakeratotic hyperkeratotic skin lesions  Acanthosis Non-specific signs may include: Depression...
---
Unfortunately Chinese cresteds can be prone to skin issues.  Most of us breeders try our best to breed good skin, but bad skin can always pop up in anyone's breeding program.  This is a quick overview of issues.  There will be a more in depth blog written on this topic.  Here are some of the skin issues Chinese Cresteds can be prone to. Dryness  The Chinese Crested can be prone to dryness.   When they exercise, go outdoors, do day to day activities,  their skin can lose a lot of surface maoisture and become dry and chafed.  That causes discomfort...