News — Treatment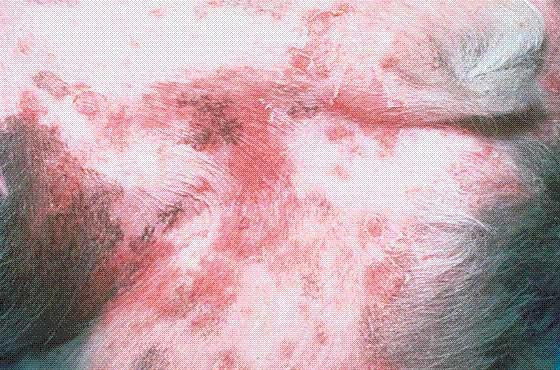 What are some of the causes of Dry or Flaky Skin on Dogs? Sometimes it is as simple as just dry skin on your dog, but other times the causes can be quite serious.  There are many different causes of dry skin.  It's a long list and can be difficult to diagnose.  Here is a list of different causes for dry skin: Black Hair Follicular Dysplasia/Alopecia/Dystrophy This is a rare hereditary disease in dogs with different hair colors.  It's more common in Bearded Collies, Basset Hounds, Salukis, Beagles, Dachshunds, and Pointers.  The Symptoms are loss of dark or black hair...
---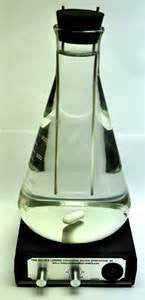 Colloidal Silver is known to be "the best all-around germ fighter" by research scientists and is essentially a water suspension of ionic silver.  Colloidal silver has been used since the medieval times to help as a bacterial agent that helps heal skin abrasion and burns. In natural skin care colloidal silver makes a safe non-irritating preservative with an added anti-inflammmatory bonujys. The antiseptic and preservative power of Colloidal Silver has been well proven for decades, especially for burn wounds.  Acting as a catalyst, it supports the destruction of enzymes required for the metabolism of bacteria, viruses, and fungi.  Compared to...
---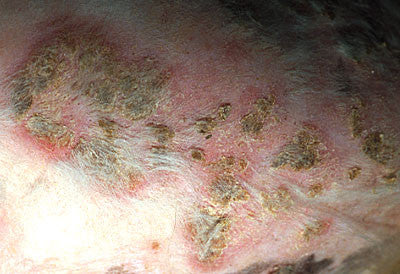 Staph Infection in Dogs and how you can help.  I'm sure you've heard of people getting staph infections.  Well your dog can also get staph infections too.  So what can you do to treat your dog and keep him comfortable? Dogs have a bacteria present on and inside their bodies, including different types of staph, most commonly appearing as a skin infection.  One of the most common canine species of staph is a normal bacterial inhabitant of at least half of healthy dogs and it doesn't not cause any issues.  When a dog that gets injured, suffers from illness, or...